Dr. Victor Chudin
General Dentist
Dr. Victor Chudin studied at the University of Toronto where he graduated in 1986. After 30 years of dentistry Dr.Chudin still remains passionate by continuing his education and staying abreast of dental techniques.
His greatest satisfaction is when a patient comes to the clinic apprehensive and uncomfortable they leave confident and thankful, due to his caring and gentle nature.
Dr. Chudin has a wide variety of interests and enjoys making connections with his patients through common interests discussing travel, gardening, and music.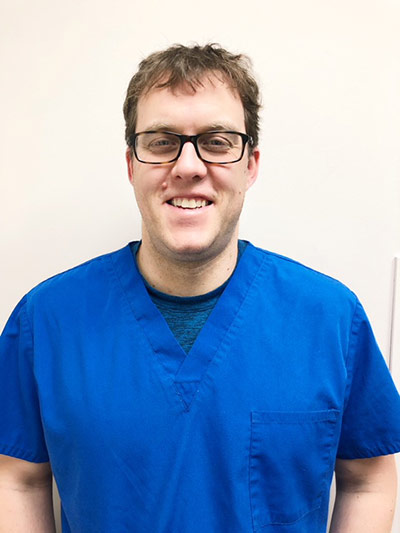 Dr. Jeff Bonelli
General Dentist
Dr. Jeff Bonelli was born and raised in Windsor, Ontario. He received his undergraduate at the University of Windsor and later his doctorate in dentistry at the University of Detroit Mercy in 2010. Dr. Bonelli and his wife (Tatiana) have lived in the Kitchener-Waterloo area for six years and have made good roots in the community.
Dr. Bonelli is passionate about dentistry and enjoys learning. He has taken many courses to improve his knowledge in all aspects of dentistry, with a detailed focus on esthetics and orthodontics.
Dr. Bonelli is a bit of a foodie who loves football and baseball, always ready to discuss sports and food in the dental chair.
Dr. Bonelli's biggest joy in dentistry is when he completes anterior aesthetic work (front teeth) and seeing the big smiles on the patient face when they see how beautiful their smile is.
Dr. Donald Noble
General Dentist
Photo and bio coming soon.
Dr. Peter Sbaraglia
General Dentist
Photo and bio coming soon.
Dr. Mandy McIntosh
Certified Specialist in Periodontics
Photo and bio coming soon.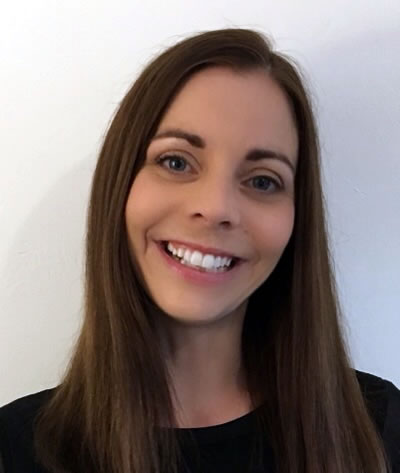 Heather Shingler
Manager
Heather graduated as a certified dental assistant in 2004 and has over ten years of experience in the dental field where she has developed her skills in all aspects of the dental office. Heather joined the Preston Family dental Centre team in 2014, where she enjoys meeting with patients and coordinating treatment that helps each of them reach their own personal smile goals.
When Heather is not at the office she enjoys spending time with her three daughters, playing her ukelele and going to yoga class.
Our Registered Dental Hygienists
Linda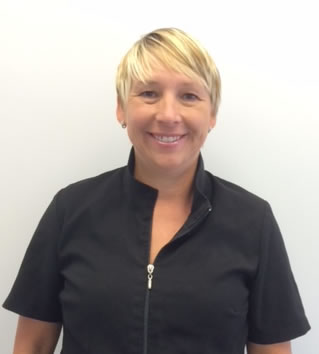 Linda graduated from dental assisting in 1990, she later went on to St. Clair college where she studied dental hygiene in 2003. Linda enjoyed working as a hygienist for five years before returning to Algonquin college where she obtained her diploma in restorative dental hygiene. Linda is truly passionate about helping and educating our patients on how they can improve their smile. Linda has been a part of the Preston Family dental team since 2014 and loves being part of our dynamic family orientated practice. When she is not improving smiles Linda enjoys yoga, snowboarding and watching her son hit the ice with his travel hockey team.
Vesna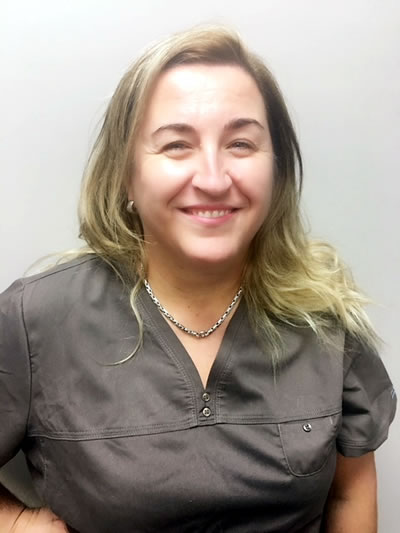 Vesna started her dental journey in 1986 where she graduated the dental assisting program from George Brown college. She spent two years learning the ins and outs of dentistry and went on to attend St. Clair College, where she has graduated as a registered dental hygienist.Vesna joined Preston Family Dental Centre in 1999, where she has met many wonderful patients over the years and hopes to meet many more. Vesna loves dogs and enjoys spending time with her dogs, Sasha and Rossa. She also has a passion for travelling and has been many places with her friends and family.
Peter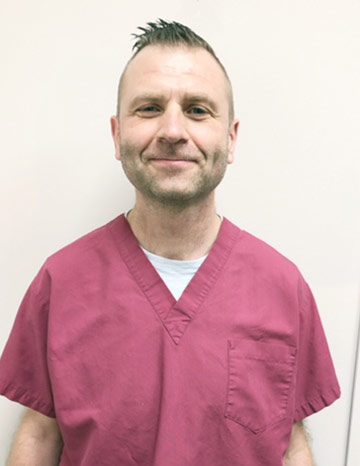 Peter became part of the Preston family Dental team in 2004, practicing dental hygiene. He graduated from dental hygiene in 2003 receiving his diploma from the Canadian Institute of Dental Hygiene.
He is a member of the Ontario Dental Hygiene associacation and the Halton-Peel Dental society. Peter has continued his education and holds a diplomas in both dental hygiene as well as restortive dental hygiene, that he obtained from George Brown college in 2009.
Peter has a keen interest in new and upcoming medical and dental technoligies, and continues his education with courses and seminars whenever he can.
In his free time Peter enjoys spending time with his wife and children skiing, cycling, fishing and reading.
Our Certified Dental Assistants
Dalila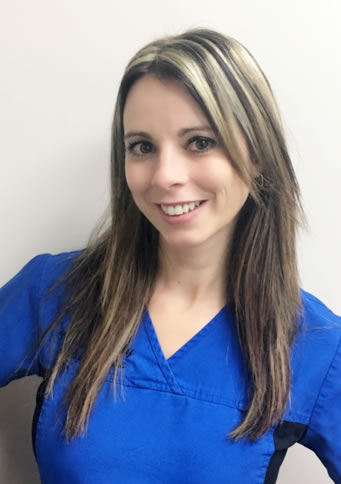 Dalila joined the Preston Family Dental centre team in 2002, where she developed her passion for all aspects of dentistry. In 2004 Dalila wrote the national dental assisting examination board exam and started her journey as a dental assistant. Dalila loves expanding her skills and learning as much as she can about dentistry, this is why she continued her education in 2010 earning her intral oral dental assisting certificate from Fanshawe college. Dalila has educated herself in all aspects of the dental office and has also achieved her practice management certification in 2013.She loves working with our specialist and has a keen interest in dental surgery. She is outgoing and loves interacting with all of our amazing patients. Dalila enjoys travelling with her two children and building memories with family and friends.
Betty-Lu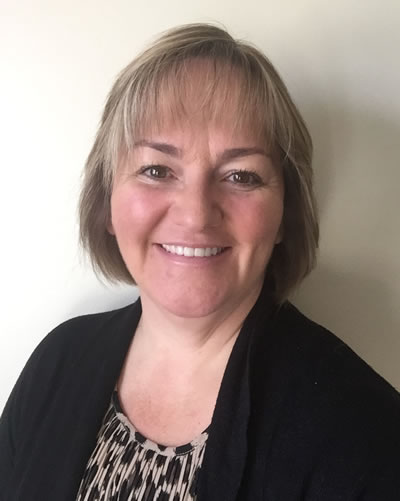 Betty-Lu has been welcoming patients with her smile into dental offices for the past 17 years and is one of the friendly voices on the other end of the telephone when you call our office. Betty-Lu is always willing to help patients in booking appointments, understand recommended treatments as well as fully utilizing their insurance. She wants to make every visit a healthy success.
Managing schedules and appointments comes naturally to Betty-Lu as she has been married for the past 26 years and together with her husband they have raised 3 busy grown children. She enjoys spending time with family and friends, whether its travelling on cruises, camping, playing card and board games or having backyard get-togethers. When not at work or with her family and friends, you can find Betty-Lu out on a walk or reading a good book.
Visit Your Local Dentist in Cambridge